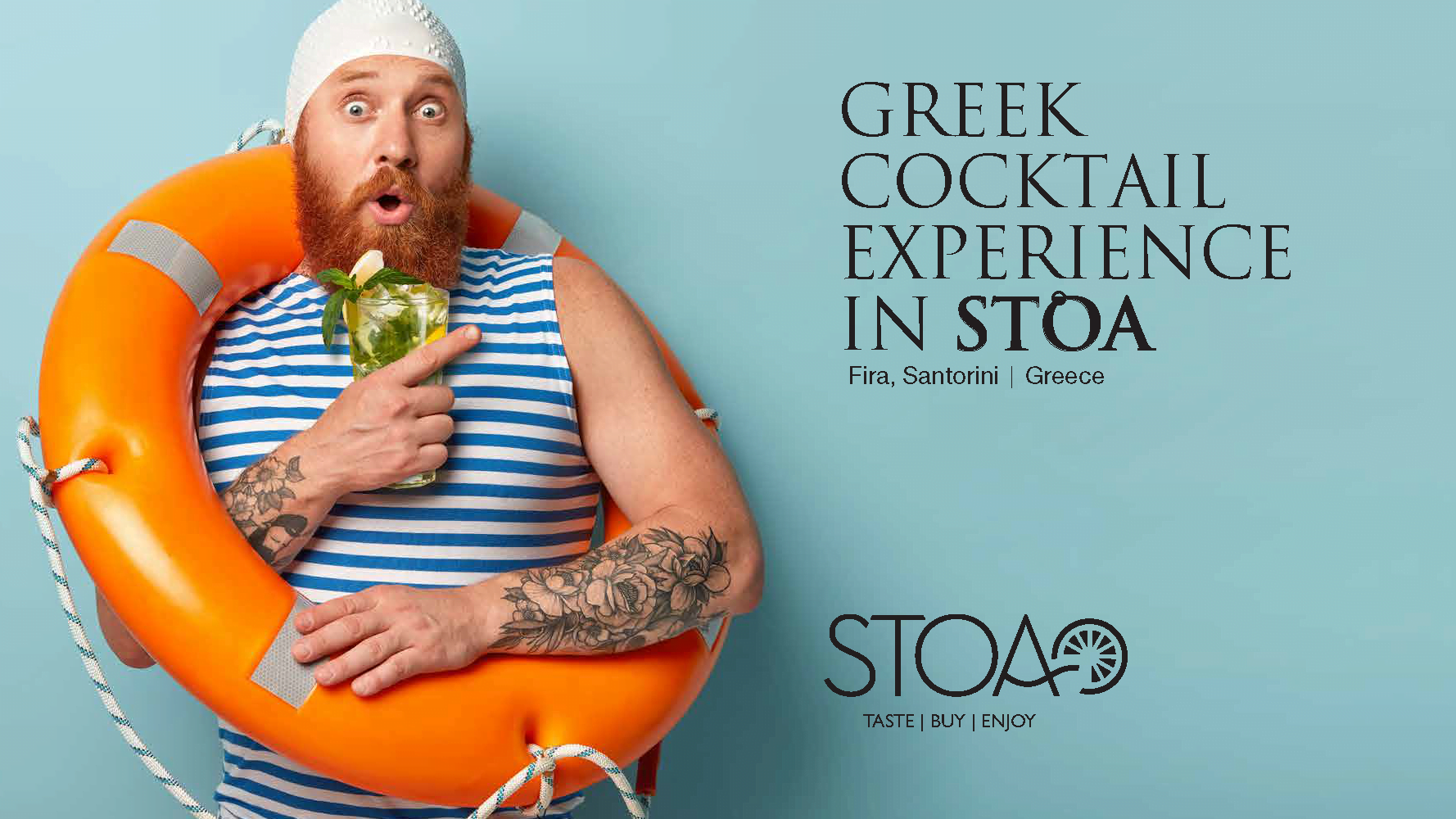 Greek Cocktail Experience
Book Now
There is no better way to relax in Santorini than to visit our three underground caves (canaves), located in the centre of Fira and taste a selection of Greek cocktails and learn how to make them.
Here you have the opportunity to visit us and experience a cocktail-tasting session uniquely made for you. We are going to meet at Stoa Bar and we are going to show you how three unique greek cocktails are made….to be honest, you are going to make them by yourselves because all of our guests (up to 8 are going to have in front of them all the equipment and tools as a bartender!
You are going to make three great Greek cocktails (with mastiha, tsipouro, and ouzo) from our Cocktail list (their names are Santorini, Sunset, and Volcano) under the instructions of our experienced bartenders and are accompanied by snacks!!
Don't forget your great souvenir gift leaving from Stoa courtesy of us !!!
Our cocktail-making experience begins at 16:00 and lasts about 2 hours!
We have a cocktail session every day* from 16:00 to 18:00 except Sunday.
The cocktail-tasting experience is performed at Stoa Santorini Bar Restaurant all year !!
Don't miss it !!
Book now and receive a 10% discount on your booking automatically applied on checkout!
Limited Availability – Book Now
Hours are displayed in the Athens time zone (EEST)